Houston
Meet the Consul General
Consul General Morten Siem Lynge
In 2018, Denmark opened its first Consulate General Houston, Texas, with a particular trade focus on energy, water, biogas, and life science. Morten Siem Lynge is the second Consul General and was appointed Head of Mission in September 2020. As Consul General Morten promotes Danish interests in Texas and holds the consular responsibility for Alabama, Arkansas, Arizona, Louisiana, Mississippi, New Mexico, and Oklahoma.
In addition to being Consul General, Morten leads the Danish Water, Biogas, and Environment Team in North America. The Team consists of 20 dedicated water and biogas specialists working on sharing knowledge and trade promotion out of Danish representations in Houston, Silicon Valley, Chicago, and Washington D.C.
"I'm extremely proud of being appointed Consul General to Texas and the U.S. southern states. Texas alone would be the world's 9th largest economy if it were a country by itself. It is most likely the most exciting U.S. state regarding business development and business growth within ICT, energy, and life science. Being part of this journey and supporting our U.S. partners with Danish world-class experiences and technologies within water, biogas, and environment is a fantastic cocktail", Morten says.
As Consul General, Morten brings experience from both the public and the private sector. Morten previously worked as Special Advisor at the Danish Ministry of Finance, as Consultant at Boston Consulting Group in Copenhagen, and as Director at Monitor Deloitte in the Middle East. Within the Danish Foreign Service, Morten has been Consul General and Head of Mission in Toronto, Canada, and Dubai, United Arab Emirates. He was also posted in Bangladesh, leading a private sector development program.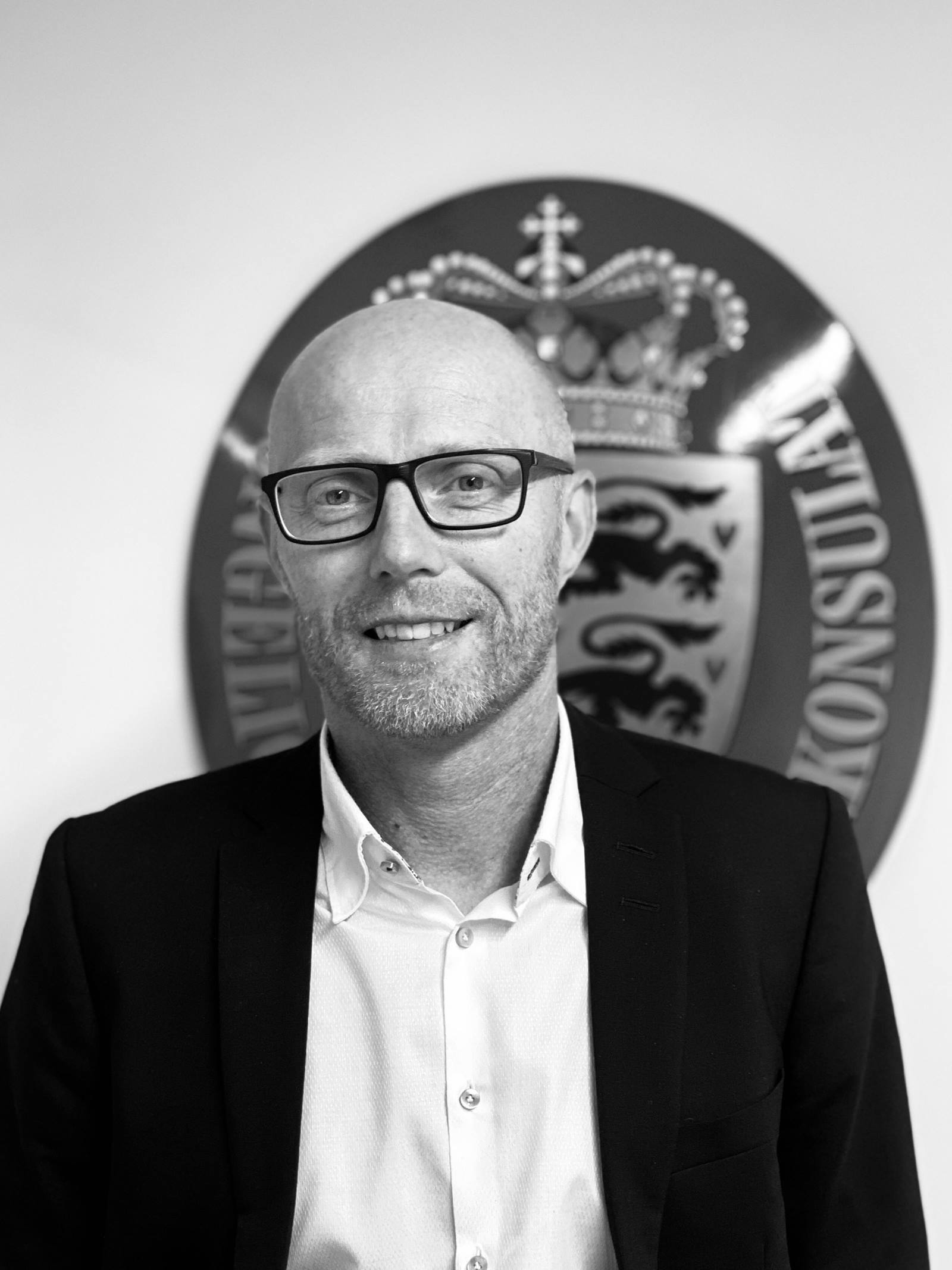 Contact
Morten Siem Lynge
Consul General and Head of Energy
Tel.: +1 (832) 855-8045
Email: [email protected]